Summe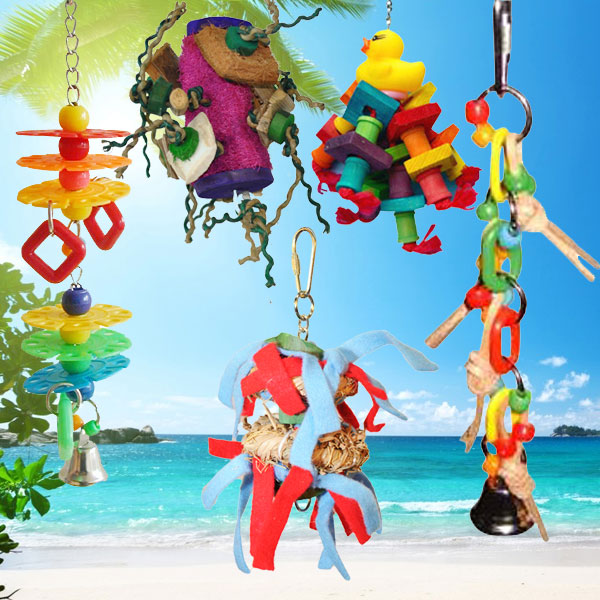 rtime is HERE, and that may mean you're spending more time than ever outdoors, or away from home. Whether you're heading down the shore, up to the mountains, or leaving on a jet plane, everyone loves to get away from home during the nice weather. But, what does this mean for your birds? Some of us hire pet sitters, some drop our birds off at a boarding facility, and some of us are lucky enough to bring our birds along! No matter how you accommodate your feathered friends during the summer season, we all need the same basic items: a good travel bird cage, a good supply of food, and brand new toys to keep the birds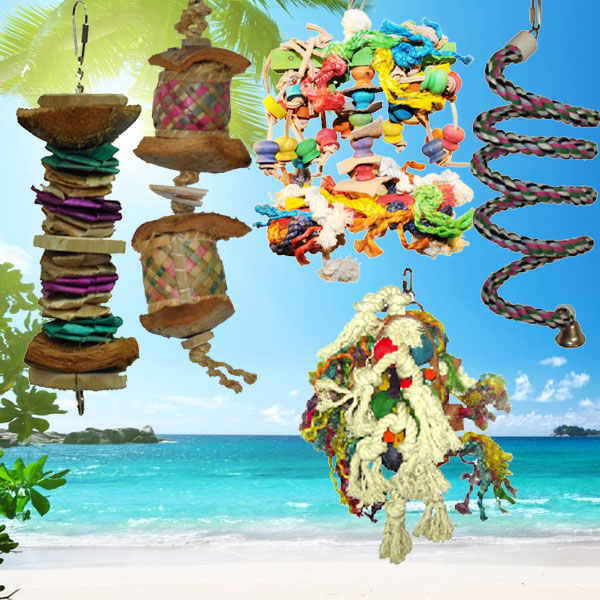 entertained on-the-go!
Growing up, we had eight children in my family. One year, my dad bought the lot of us new Nintendo Gameboys right before vacation time to keep us from bickering while traveling. Bird Cages 4 Less may not be able to offer you a Bird-tendo, but we can offer you something even better for your birds – Paco's Fun Packs! These package deals are brand new to Bird Cages 4 Less, and we are so excited to offer them to your flock!
Designed with your birds in mind, Paco's Fun Packs come in three sizes to suit the entire flock. The "small" assortment includes five brand new toys for your cockatiel, Green Cheek conure, or similarly sized parrots. The "medium" assortment has four toys and one bungee perch that is great for African Grey parrots, Amazon parrots, and similarly sized birds. The "large" assortment includes three jumbo toys, and one bungee perch, which is guaranteed to provoke happy squawking from your macaw or cockatoo!
Whether you need to stock up on new toys to keep your birds busy while you are on vacation, or you just love to spoil your precious parrots, Paco's Fun Packs are sure to both please and appease. You can check them out along with all of our other toys on our full site.
1,498 total views, 1 views today
New to BC4L: Paco's Fun Packs!