Have you been to the BirdCages4Less Specials page lately?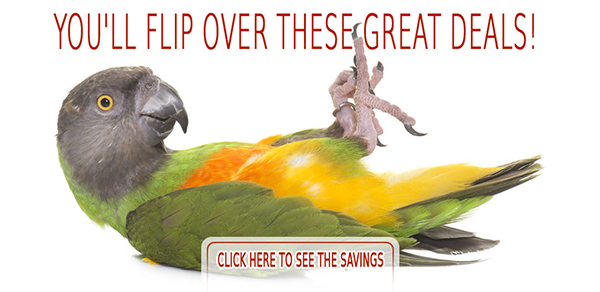 No matter what type or size of parrot owns you, we've got a deal on toys and cages for every budget!
Check out our Starter Packages. Available in three sizes, up to 15% off!  Everything you need to get started or maybe restart your birdcage after a little spring cleaning!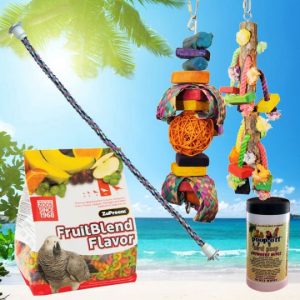 We've got excellent deals on birdcages, too!  Whether you're looking for something small or large, our sale has you covered!
Check out the Pacific Pad Birdcage!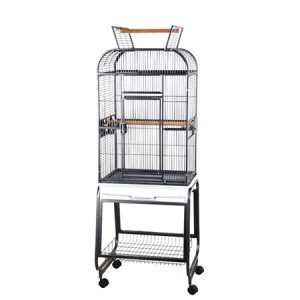 This 22×17 cage is perfect for small birds.  It comes with a detachable stand and a convenient storage shelf.
Maybe you've got a big boy (or girl!) parrot and have been waiting for just the right sale to invest in a stainless steel birdcage. Now is the time!  Our Mahalo Manor or Mauna Kea Mansion birdcages are at the lowest prices ever!
Whatever your circumstances, we've got a deal for you! Click over and visit us today! And don't forget to visit our Facebook page for monthly deals, contests, and giveaways!
1,787 total views, 2 views today
Big or Small We've Got a Sale for Them All!