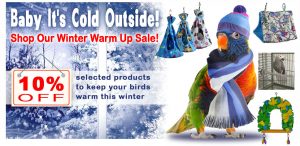 Our beloved birds get cold like any other animal in the winter. We might not know the signs of distress due to loss of heat. How do you keep your bird warm?
Your bird may "fluff-up" her feathers occasionally to tell you she's cold or stressed. If you've ruled out illness and just want to provide your bird some additional warmth, then check out some of our best sellers and new items to support warmth.
Adding toys help keep your bird busy and increase their metabolism. This means they are getting a workout and staying warm. If your bird is located by a window, then you might be taking away their ability to naturally make and keep heat.
Covering your bird cage can help keep the heat in and give your bird a sense of peace and calm. We sell a variety of Cozzzy Bird Cage Covers
Having toys that they can hide in like a Fleece Teepee or a Bird Tents can add warmth, fun, and comfort.
Our current sale focuses on keeping your bird warm! We, of course, have cages, toys, and accessories on sale too.
Click here for the sale: https://birdcages4less.com/page/B/CTGY/Specials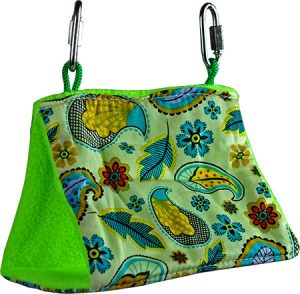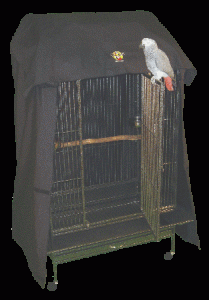 393 total views, 1 views today
How to Keep Your Bird Warm